CAA 'remiss' not to sell on Monarch seats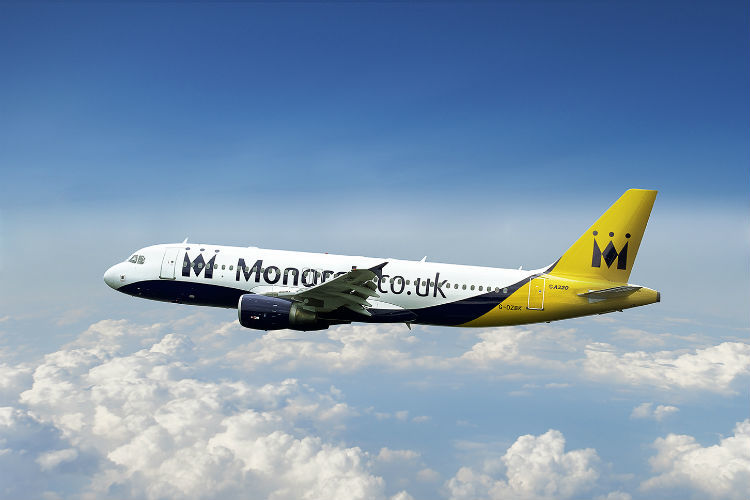 A leading industry accountant has hit-out at the handling of the airline's failure
---
Leading industry accountant Chris Photi, head of travel and leisure and senior partner at White Hart Associates, said he had contacted the CAA on the morning of Monarch's failure – the largest in UK aviation history – on behalf of clients interested in taking "50-seat blocks" that would be fully Atol protected.
Speaking at the Broadway Travel Group conference, Photi said he was told that such a deal had been considered by the CAA but had been deemed "logistically too difficult" to pull off.
He added that he believed not turning over the seats to willing tour operators and brokers was "remiss" of the CAA, as the organisation "would have had an obligation not to spend [Monarch repatriation money] willy-nilly" and to make back as much money as possible.
"I would've done that…turned it over to a broker and say 'go on, sell these outbounds for us'…totally logical," he said.
During his presentation in Rhodes, Photi also hit-out at the aviation authority for "no longer [wanting] to carry the risk" of a potential Monarch collapse on the Air Travel Trust Fund.
He described the dropping of Monarch's Atol protection for its seat-only bookings in December 2016 as it being "elegantly pushed" outside the scheme by the CAA.
"That was at an agreement [between Monarch and the CAA] and [Monarch] told us it was a clear sign of financial stability," he said.
"The CAA went along and said 'no other airline protects flight-only bookings, Monarch is now the norm' ask yourself, why they did this change?"
Photi also questioned Monarch's failure just under a year after announcing a six-year business plan following a £165 million investment from majority shareholder Greybull Capital.
"You have got to look at that and think as an industry – were we duped? Were we led to believe that this airline was safe for that six-year period?
"So you look at all that and you must think as an industry 'is it any wonder that we went along with all of this and found ourselves in the mess that you've had to deal with in the last two weeks," he told delegates.
Photi also questioned the cost at which the Monarch repatriation mission will reportedly cost the government – which swooped in to bring home 110,000 overseas customers following the company's failure earlier this month.
He said: "Those of you who know anything about chartering aircraft have got to be questioning why did it cost £60 million to repatriate 110,000 passengers?
"You know what you've paid for rotational flying in relation to your flight providers. In my opinion that can't possibly cost more than £30 million, not £60 [million] as we have been led to believe."